The legacy of MACE MUN began in 2014. The MACE MUN'21 was held with great triumph and valour in Mar Athanasius College of Engineering on the 4th and 5th of December 2021. Around 137 delegates from various colleges participated in the event. Heated discussions and fiery debates were held in the various committees namely, the Kerala Legislative Assembly (KLA), UNGA- DISEC, and UNHRC and the event was covered by the International Press (IP).
The inauguration ceremony held at the seminar hall was addressed by IPDG. Rtn. Jose Chacko. His words of wisdom marked a great beginning for the event. The ceremony was honored by the presence of Dr. Mathew K, Principal of MACE, Dr. Deepak Eldho Babu, Staff Coordinator of MACE MUN, Assistant Governer of Rotary, Rtn. Harikrishnan K and Rtn. Sandhos P Kuriakose. The vote of thanks was delivered by Ms. Ria Maria Mathew.
The first day ended with a delightful and lovely candlelight dinner attended by the delegates, executive board members, volunteers, and the USG members. The music club of MACE made the event lit with their mesmerizing music.
The UNHRC's agenda was 'Human Rights Violations whilst countering Terrorism'. UNHRC saw a participation of 45 delegates representing various countries. It was chaired by Mr. Emil Kurian and co-chaired by Mr. Jais Benny. The committee was directed by Shilpa C P.
The UNGA-DISEC of MUN held discussions on the 'South China Sea Crisis'. The committee had a representation of 41 delegates and it was chaired by Mr. Eby Eldhose and co-chaired by Ms. Niranjana. The rapporteur was Ms. Diya Anna Ratnam.
Kerala Legislative Assembly with 34 delegates discussed and debated on the topics,'Is public sector privatisation a necessity in Kerala?, the contemporary importance of Silver line project and Madhav Gadgil report.' The committee was chaired by Mr. Georgekutty Jacob and co-chaired by Mr. Joseph Jose. The legislative secretary was Mr. Aswin Tom Joseph. International Press (IP) covered the various happenings of the program. 17 delegates were part of the IP to report and investigate the proceedings in the conference.
On the 5th of December, the event was officially concluded with the closing ceremony held at the seminar hall. It began with the welcome address by Ms. Merin Mary Joshy. Dr Deepak Eldho Babu presided the meeting. The chief guest was Mr. Mohandas Mukundan. He gave his insights on the agendas of the various committees. The vote of thanks was delivered by Mr. Rehan B Kuruvila.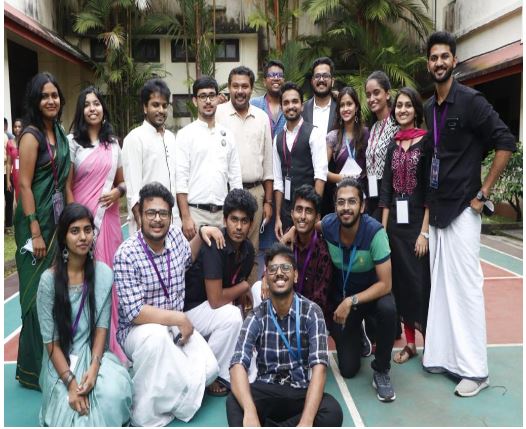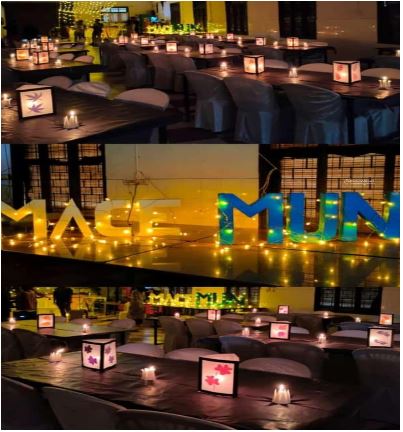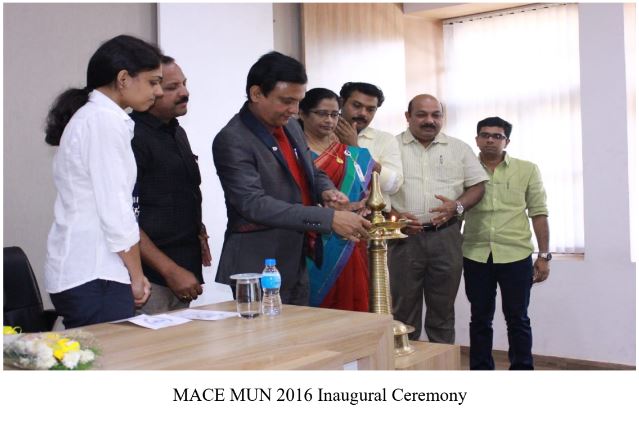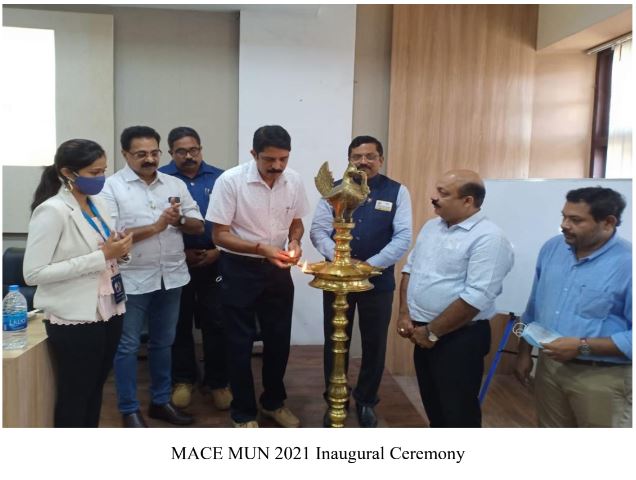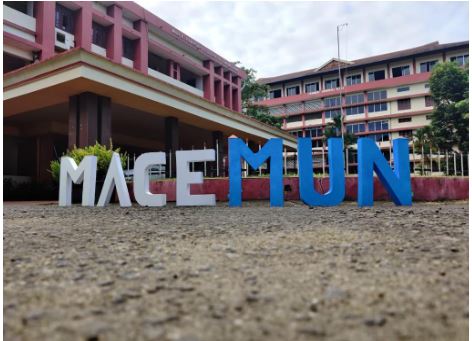 MACE MUN Student Coordinators
| | |
| --- | --- |
| 2014-2015 | Eric Kalapura |
| 2015-2016 | Jitesh Sivakumar Nair |
| 2016-2017 | Aathira Maria Jose |
| 2017-2018 | Sandra Kurian |
| 2018-2019 | Jeffin John |
| 2019-2020 | Emil Kurian |
| 2020-2021 | Kavith Viswanathan |
| 2021-2022 | Ria Maria Mathew |